2018 is just around the corner. So it's about time we start thinking about those dreaded New Year's resolutions. You know, those unrealistic objectives that we break within the first week of January. What's the point in even making them? Well, what if we told you they could help you in your career? That's right. If you make them focused, personal and above all ATTAINABLE, you're guaranteed to advance in your career. Here are the top 10 resolutions you should make to discover new career prospects in 2018, and tips on how to achieve them:
1. Supersede expectations:
No matter what job you have, never fall short of achieving your best. That goes for every work task you are set – give each one your all and produce more than what is expected of you. As soon as you start to feel comfortable in a job, start looking for new responsibilities and challenges that will push you to excel further and fulfill your potential. As Allan Rufus, an author of self-discovery, aptly stated: "hard work does not go unnoticed, and someday the rewards will follow". Whether you develop new skills or even receive a promotion at work, your efforts will certainly not be in vain.
2. Develop a growth mindset:
Reflect on the past year – what have you learned? What newly acquired skills can you implement next year to enhance your professional performance? Truth is, no matter how experienced you may be, there's always room for improvement. Start by taking simple steps, like dedicating just half an hour a week to searching online for various courses you could take or events you could attend. Organize a quick meeting with your manager or team once a week and ask them for feedback on your progress and areas of improvement. A successful professional always aims to grow and develop. Another way to do this is to…
3. Read, read, read:
Whether it's related to your work sector or it covers a new theory, discovery, phenomenon or a global concern, delve into a piece of content that pushes you to reflect and keep up-to-date with new trends. And don't worry, it doesn't have to be long or taxing. Even a blog post or news article will get you thinking and help you on the way to a more creative mindset at work.
4. Maintain a work/life balance:
"All work and no play makes Jack a dull boy". Why? Because we cannot physically maintain full productivity or energy if we never allow ourselves to relax. It's important to switch off from work every single day and treat ourselves to a favorite activity like reading, socializing with friends or getting stuck in to sports. Getting up off your office chair and exploring your hobbies will increase your creativity, providing you with inspiration and innovative ideas in the workplace. You'll also allow your brain to recuperate and refuel for the next working day.
5. Stay fit:
Yes we know, we are constantly being told how important it is to exercise. And many of you may think that you just don't have time, that your work schedules are too long. Well, let us remind you that Barack Obama, the former U.S. president, managed to work out daily. And so can you. Just 7 minutes a day is all it takes to improve your fitness. Even walking to work rather than catching the metro will make a difference. You'll feel stronger, healthier and ready to take on the challenges at work in the new year.
6. Revamp your workspace:
Surround yourself with bright colors and motivational banners to jazz up your work environment and keep you going throughout the day. And whatever you do, don't be a hoarder – dispose of any old papers you don't need and keep your desk tidy. The same goes for your email inbox. The more you organize your notes and documents, the easier it will be to find them later on. You'll spend less time fishing around and more time actually working.
7. Be an active leader within your team:
Building a relationship with your team is vital. So, actively seek to organize lunches and after work drinks with them from time to time. Of course you should always try to keep conversations professional in the workplace, but getting on with colleagues on a personal level will create a positive business environment.
8. Nurture your network:
20 minutes a week is all it takes to check in on former contacts you've made and find out what they're up to. Try to attend a business event each month and plan in advance to ensure you meet key contacts within your sector or professionals who inspire you. Take their business cards and follow-up with them after the event. You never know – these contacts could well be your next partner, colleague, or even just a friend. Aim to build a BROAD professional network.
9. Involve yourself in side projects:
Sign up to an extra project to complete alongside your job to help you develop your personal brand. Keep in mind that your job is always your priority and your side project cannot impede that in any way. Rather, the aim is to complement your job by developing new, relevant skills that will help you explore new areas and diversify your profile. This may well enhance your job performance and show you're capable of new tasks or responsibilities.
10. Build your personal brand:
Show off who you are and what you do as a professional. Market yourself by maximizing your LinkedIn profile – demonstrate how you can build your own professional webpage that concisely reflects your experience and interests. You should aim to share a piece of interesting content once a week that conveys your engagement in your industry or sector, and let your followers know if you've attended or participated in business events. To receive professional advice on how best to develop and promote your expertise, make a free introductory appointment with one of our career coaches. They'll help you soar above the rest with your diverse, individual and perfected profile.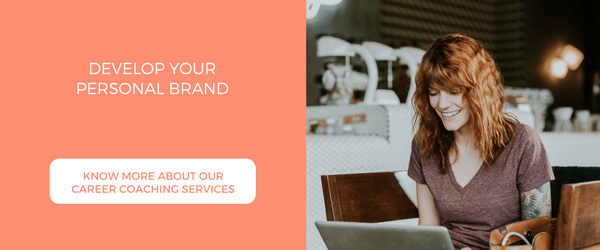 So there you have it, the best resolutions to help you boost your career in 2018. Don't worry, we know it's tough to stick to them. That's why we're here to help you. Be sure to read our blogs on a regular basis to discover more unique and innovative tips for your career…