It is becoming increasingly difficult for students and young professionals to stand out in this relentless corporate world of today. A university degree alone may no longer be enough to land the job we want. So what do we need to draw attention to our application? Experience. Yet, whilst interning in a large corporation may look good on paper, you're unlikely to get given any responsibility or carry out active tasks, providing you with a limited working experience. To benefit the most from an internship, we encourage you to apply to a startup.
And why is an internship at a startup so valuable?
Here are the 5 reasons why you should do an internship at a startup:
1- You will have an important role within the company
As part of a small team with huge ambitions, everyone plays a part in implementing the company's strategy. Working for a startup allows you to gain an understanding of the inner workings of an organization that employees of larger companies do not get. Rather than building on an established concept, you will have the power to generate new ideas and adapt them according to their success, which is exciting and gives you a high level of responsibility.
In a startup, hiring someone has a real cost, so you become a valuable asset to the company. People will trust and count on you, so your commitment is key. You will never be viewed as just an intern, but as a real team member.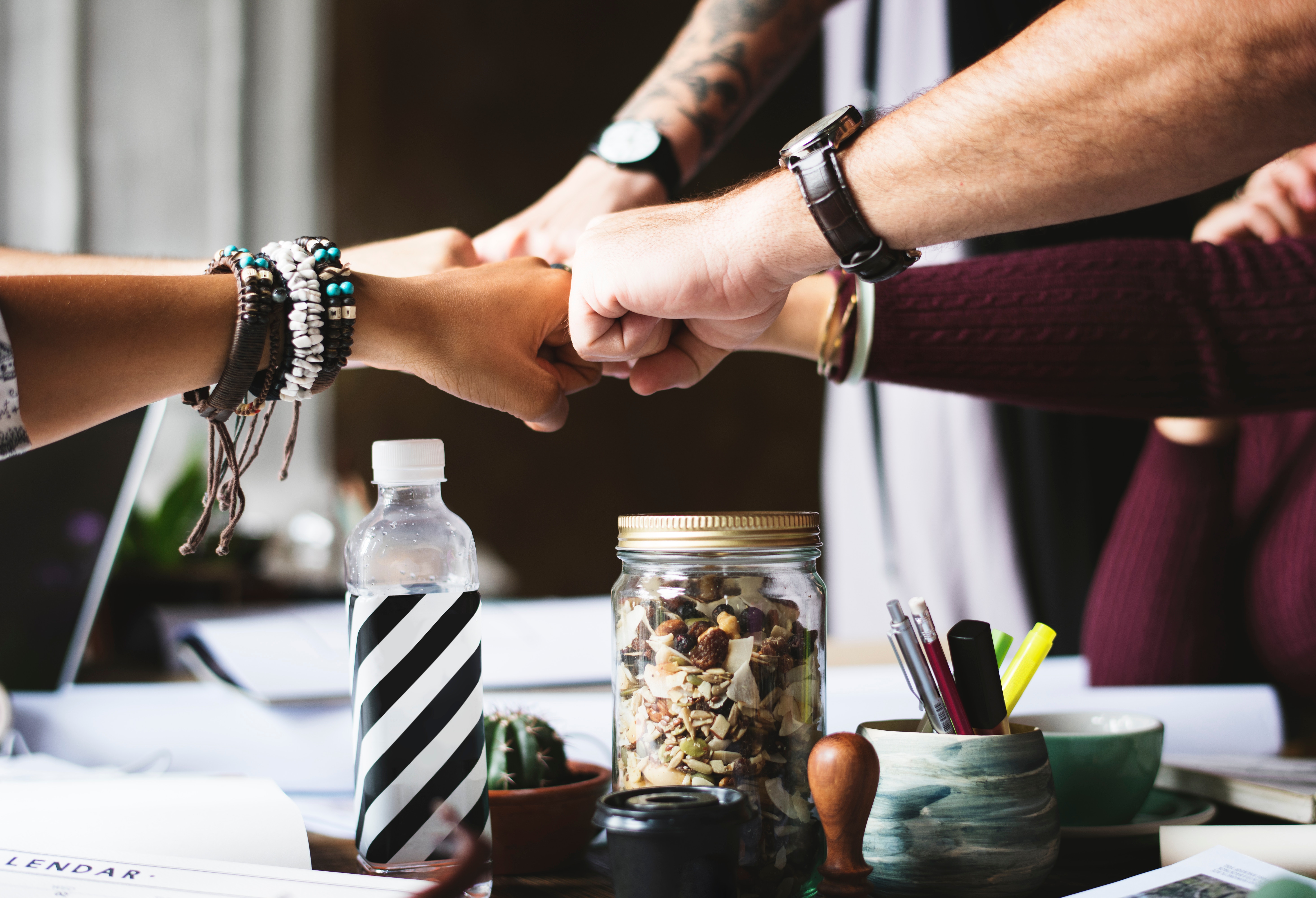 2- You will learn new skills in different sectors when doing your internship at a startup
You might be in charge of one specific area of the company, but be prepared to take on new and challenging responsibilities!  Carrying out new duties allows you to learn an incredible amount and proactively contribute to the company. Your voice, ideas and suggestions will be heard and appreciated. Apart from learning new skills, you will also develop a new way of working. You may well thrive in sectors that had never even crossed your mind, or further consolidate your role in your desired field.
However, although you may be given a great deal of autonomy, you must remember to always use your time wisely. In a startup, results are valued more than the amount of time spent in the office.  You may have to work long hours but it is worth it to see the direct impact your contribution has on the company.
3 – You may have the opportunity to work abroad
Startups are constantly searching for international students and young professionals to join their team. With your different culture and way of thinking, you will bring in fresh ideas to the company, helping them to develop new business strategies. At the same time, you'll build a strong personal and professional profile through learning transferrable skills and expanding your international network.
Your exposure to a foreign business environment will enable you to develop a real flair for cross-cultural communication, an area which can be challenging even for the most experienced professionals. Doing an internship abroad in a startup is a hands-on, intercultural experience which will make you stand out in future job applications.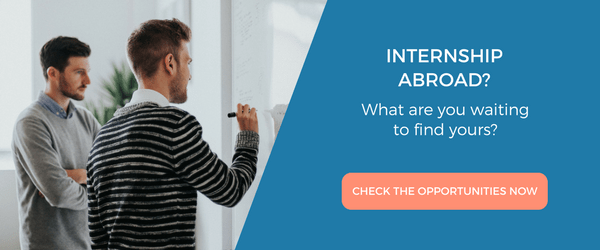 4 – You will be part of a friendly and motivated team
One thing you will learn is how important the team is in a company, especially for a small one like a startup. You will be part of a young team, usually aged between 20 and 35, where you will feel comfortable and gain inspiration from the energy and optimism of your colleagues. You will develop a close bond with them because you're all committed to the same goal: making someone's dream a reality.
A very unique aspect of a startup is the absence of a hierarchy. Whilst your boss will still of course manage you and be your personal coach, she will often carry out the same tasks as you and may well even become your friend.
5- You can get hired at the end of the internship
Truth is: your chances of getting hired by the end of your internship in a startup are unbelievably high! From day 1, you became one of the most precious assets to the company and the few months spent working on the project will eventually make you somehow irreplaceable (obviously no one is but still it would be a lost opportunity not to keep you). Along the way, you will have made many professional connections and identified various growth opportunities for the company.
Your experience gained, both on a personal and professional level, will be immeasurable. And so, continuing to work for the startup would be extremely beneficial both for you and the company as you grow and develop together. As long as you seize opportunities and embrace your mission with passion and dedication, you will for sure receive a job offer.
We would encourage anyone who has the opportunity to join a startup to do it. It may not be the kind of company you imagined, but we truly believe it is one of the most exciting work experiences you will ever have. Take a risk, challenge yourself and do an internship at a startup!
Increase your skills, innovate your professional profile, initiate your internship at a startup